Sun Star Type "D" Water-Filled Motors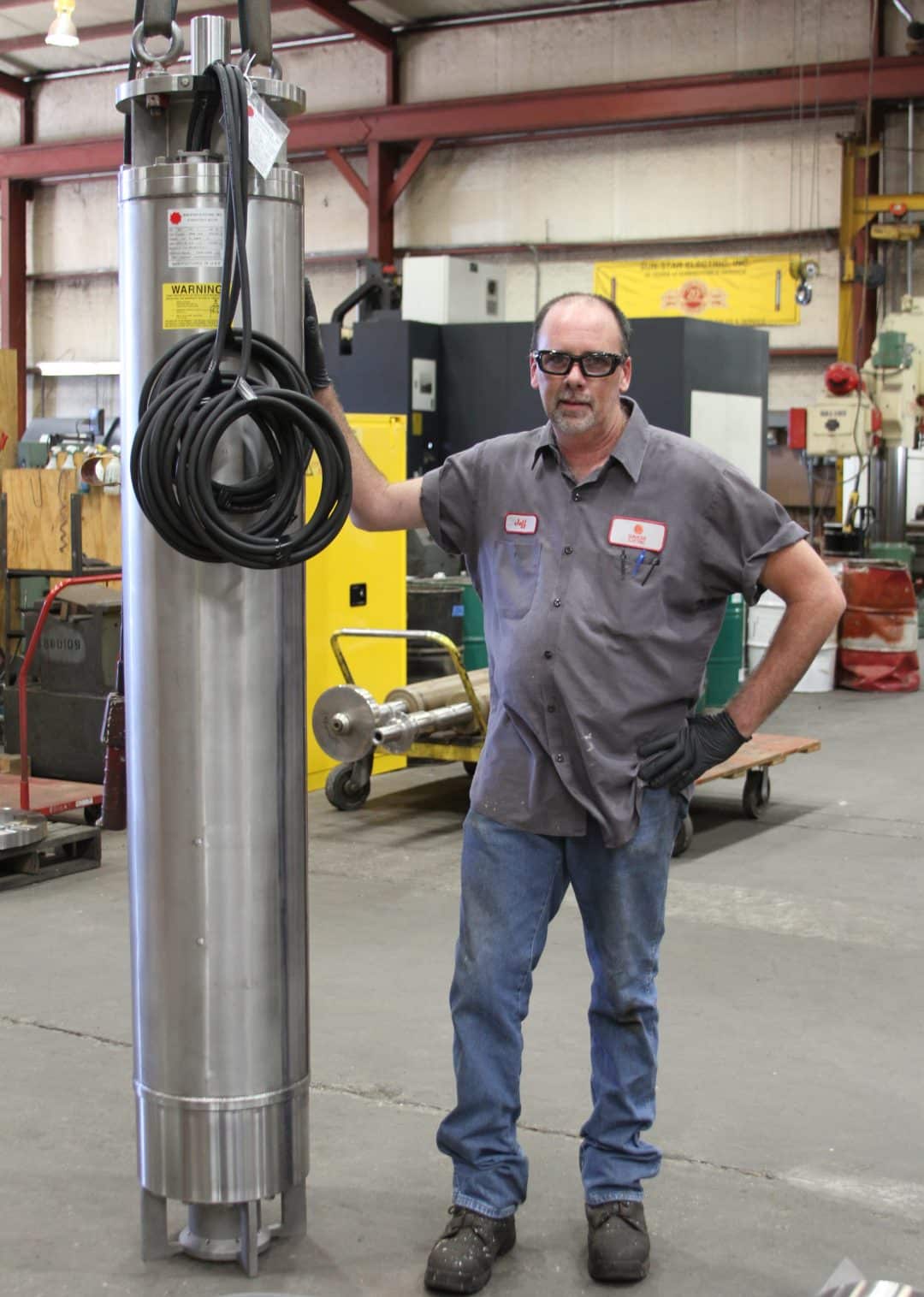 The Sun Star Type "D" motor is a water-filled, high efficiency, submersible motor. All exposed metal components are 316 series stainless steel. The motor is completely sealed and employs an internal pressure balancing system. The mounted flange dimensions ensure a standard fit to most pump manufacturers. The Type "D" motor is designed for "across-the-line" and reduced voltage starting. It is also approved for operation with Variable Frequency Drives (VFD).
ENGINEERING & DESIGN
Type "D" motors are an engineered product and can be custom designed to fit most applications.
FACILITY CAPABILITES & CAPACITY
All welding, machining, component fabrication, winding, assembly, electrical and run testing accomplished in house.
EXPERIENCE
Sun-Star Electric has been designing and manufacturing motors for over 40 years. Our combined expertise with submersible motors culminates to hundreds of years of experience.